Custom Vivarium Services
---
Custom Vivarium Services
Our vivarium building process focuses on creating an environment that is not only a beautiful piece of living art but also one that is catered to the animal(s) who will call it home. Live vivariums are a wonderful mix of realism, functionality and perfect conditions for your animals. Our knowledgeable team has experience keeping and breeding a wide number of different reptile and amphibian species. This allows us to take into account each species' needs while planning and building your vivarium.
Our custom vivarium building service is available for businesses, residences, breeders and educational facilities alike. We build environments of just about every size, from mini Exo Terra style enclosures, to the very large vivariums built for lobbies or museums. Whether you are looking for a quick & easy build, or something more complex, we'd be happy to work with you!
---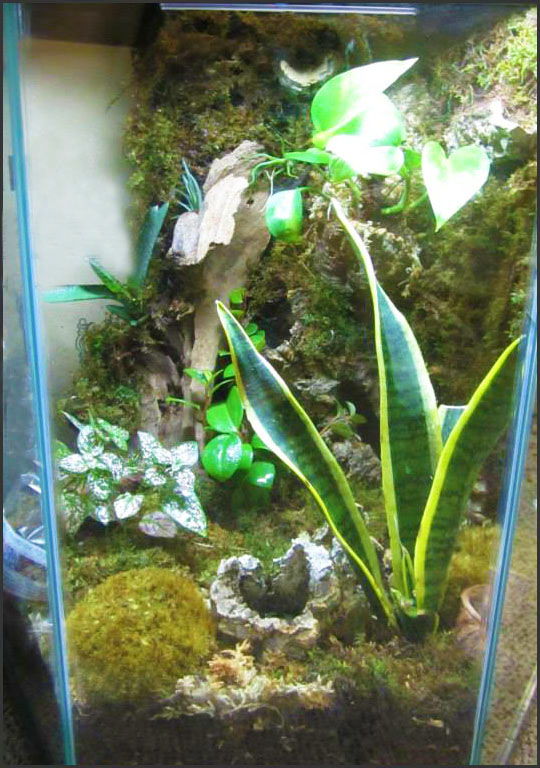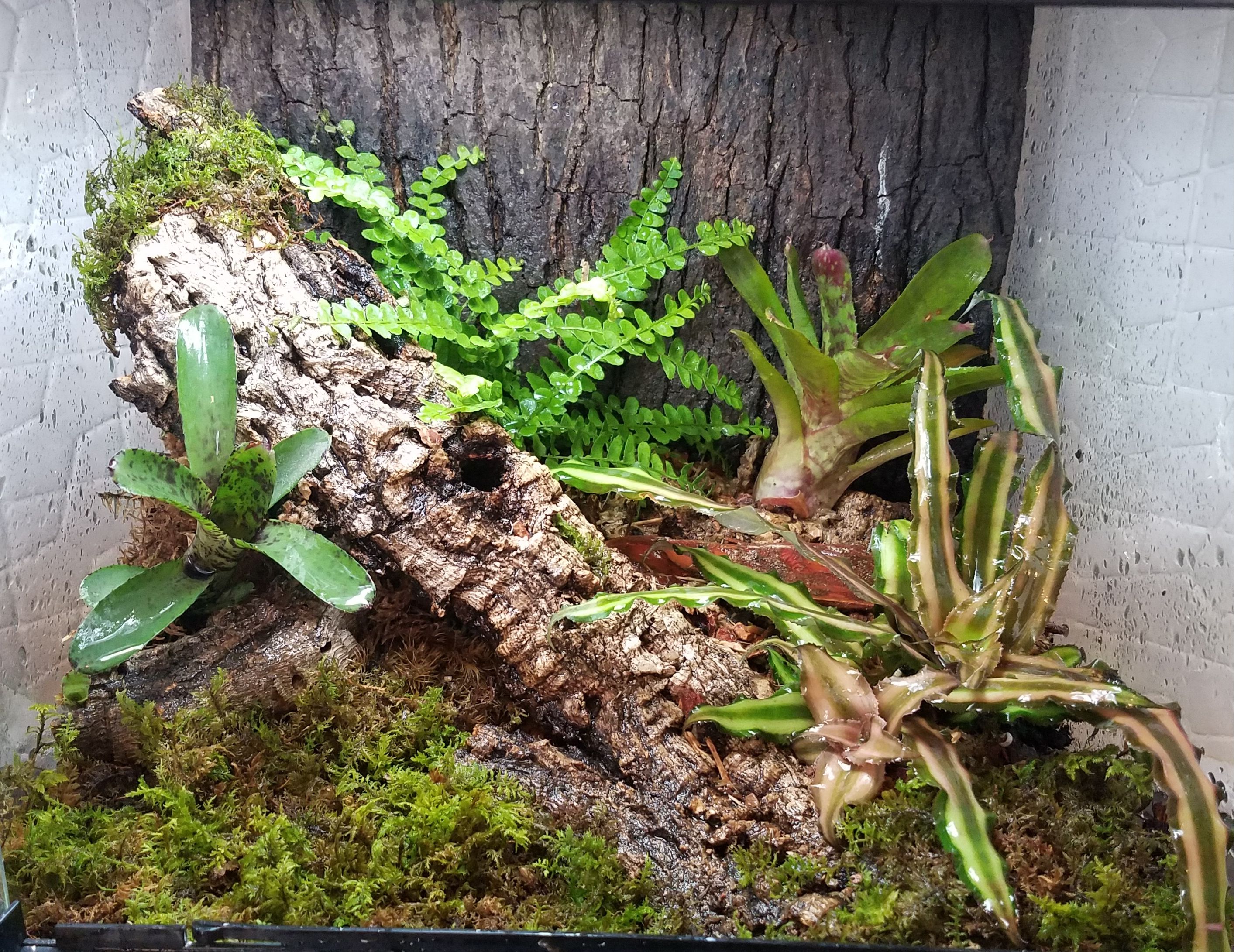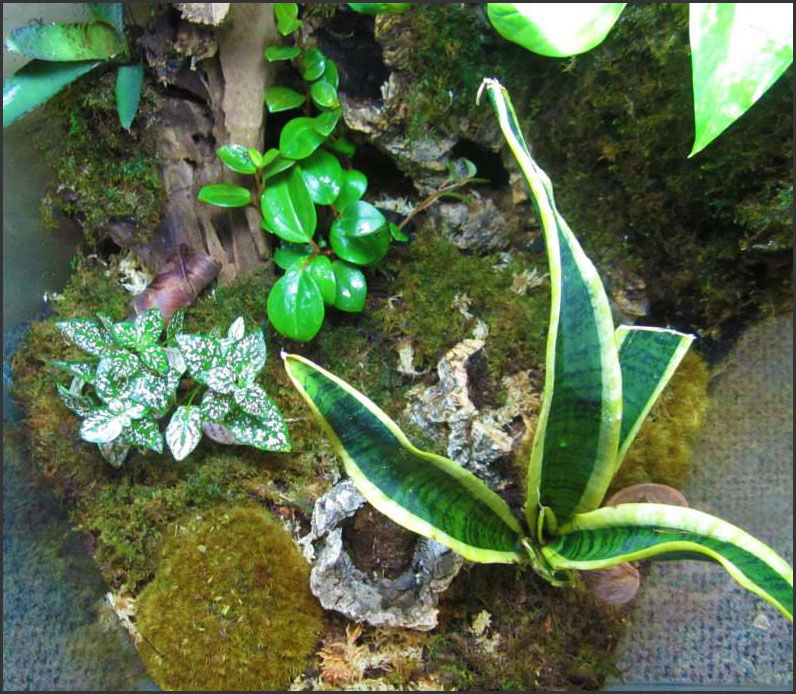 Features can include:
Custom 3D backgrounds

Water features (waterfalls, ponds, ect.)

Rare or unique plant requests

Specific wood or accent requests

A wide range of lighting options

Misting system with resevoir

Automatic timers (for the lights/misting

_

system)

Aquarium/Terrarium stands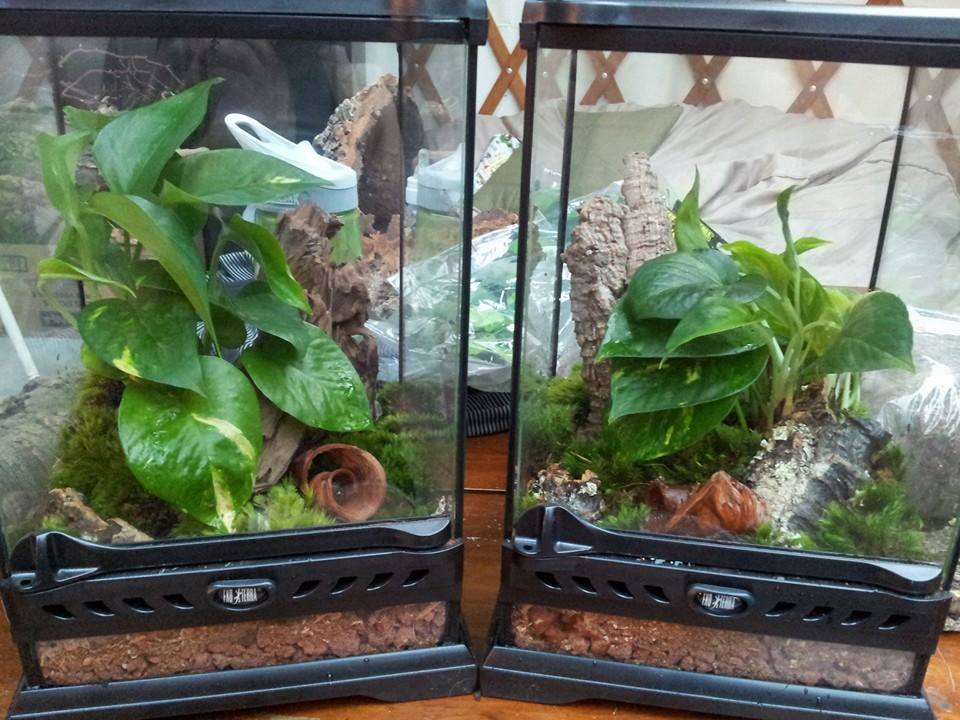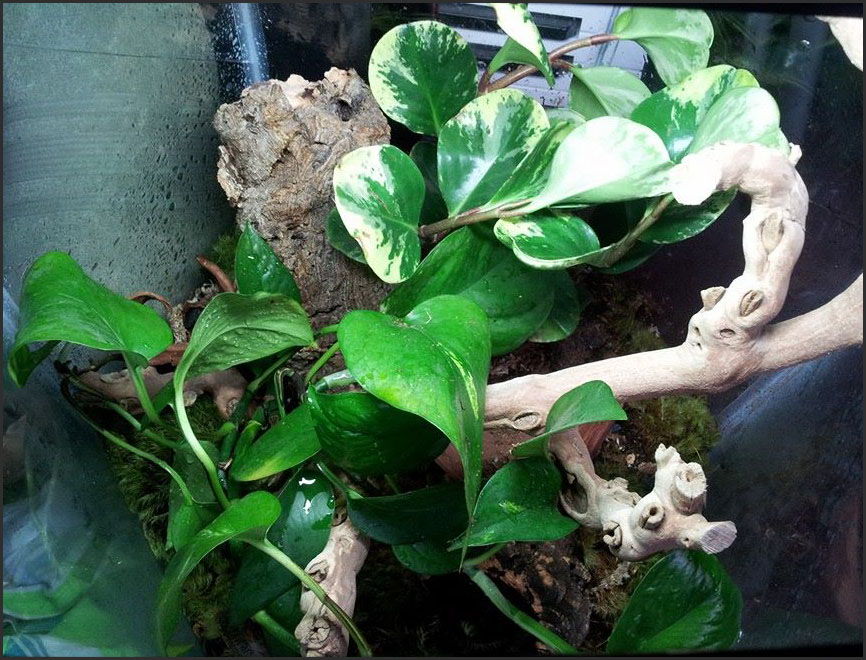 Where to Start?
To start your build we will need to know what species will be inhabiting the environment. From there we can work with you to build an enclosure that both suits the needs of the animal(s) as well as your personal vision.  We offer anywhere from simple low-cost vivariums that include beautiful, easy to maintain plant species, all the way up to a biotope type vivarium which includes exotic plants native to your animal's natural locale. 

Get a Quote!
If you'd like a quote for a custom vivarium in your home or office, fill out the contact form with a detailed description of your request.
Please include:
What species will inhabit the enclosure
What is your budget
Describe what kind of vivarium you'd like us to build (please include the enclosure size and features you'd like included)
Would you prefer fluorecent lighting (low-cost), UVB or LED (higher-cost)
Where will the vivarium be displayed? (Home, business/office, educational facility, ect.)
Do you need it completed by a certain time?
Delivery or pickup (Please note that we can only deliver within a 6 hour driving radius from Montreal, QC and a fee is charged by the hour)
Turnaround time from when you are given a final quote to delivery is from 2-10 weeks depending on the volume of enclosures being built at that time as well as the size and complexity of the build. Finished vivariums can be either picked up at our location in Montreal, or delivered within a 6 hour radius (delivery fee charged by the hour for transit).